Improve Your Romance...Lighting The

Flame



This Improve Your Romantic video can also be viewed on YouTube...
Improve Your Romance Questions...
Is your romantic life dull and lackluster?
Is your love life cold and miserable?
So many relationships are like this...
All they need is a push in the right direction!
ROMANCE...
It comes easily to some of us, and to others...

...not so easily.
Every relationship can use a bit of spicing up now and then!
Maybe you think you've seen it all before.
Maybe you want to try something new and unusual.
Maybe you just want some great ideas for bringing back the flame!

This collection of tips, tricks and pointers will have you rolling in...
Rose petals...
Proposing on bended knee...
Sipping champagne...
Skydiving and...
Being hopelessly in love in no time
Improve Your Romance brings you Hot Tips and Racy Ideas
to put the SPARKS back into your relationships...

AND...

To remember how it felt to experience the feelings of ecstasy...
and the pleasures of love. This is the beginning of something wonderful for you
and your loved ones.

We'll bring you tips and ideas to put your imagination into overdrive! You'll experience the thrill and enjoyment of l o v e and R o m a n c e as we send you on whirlwind romantic adventures and journeys.

You will experience sights and sounds as never before
You'll find a fresh new outlook on love and romance

Sit back and relax as we PROPEL your love life into the stratosphere.

Prepare to be taken
where NO lover has dared go before

...And come back with a vibrant and revitalized attitude to living and loving life again.
Video can also be viewed on YouTube

---
Scan QR code below and get instant updates!

---
© 2005 - 2016 www.Improve-Your-Romance.com All Rights Reserved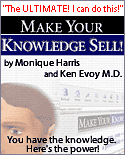 Jun 17, 16 11:34 AM

My first, worst date started off with him picking me up forty-five minutes later. I was irritated already because I had to wait so long for him to

Jun 04, 16 12:35 PM

My first date was pretty bad such a waste of a large amount of money. I am talking like 350 dollars which I wash I never should have spent. The date

Jun 03, 16 11:18 AM

My worst first date was after I first graduated high school. I met a girl on the internet before internet dating was structured. She said she was